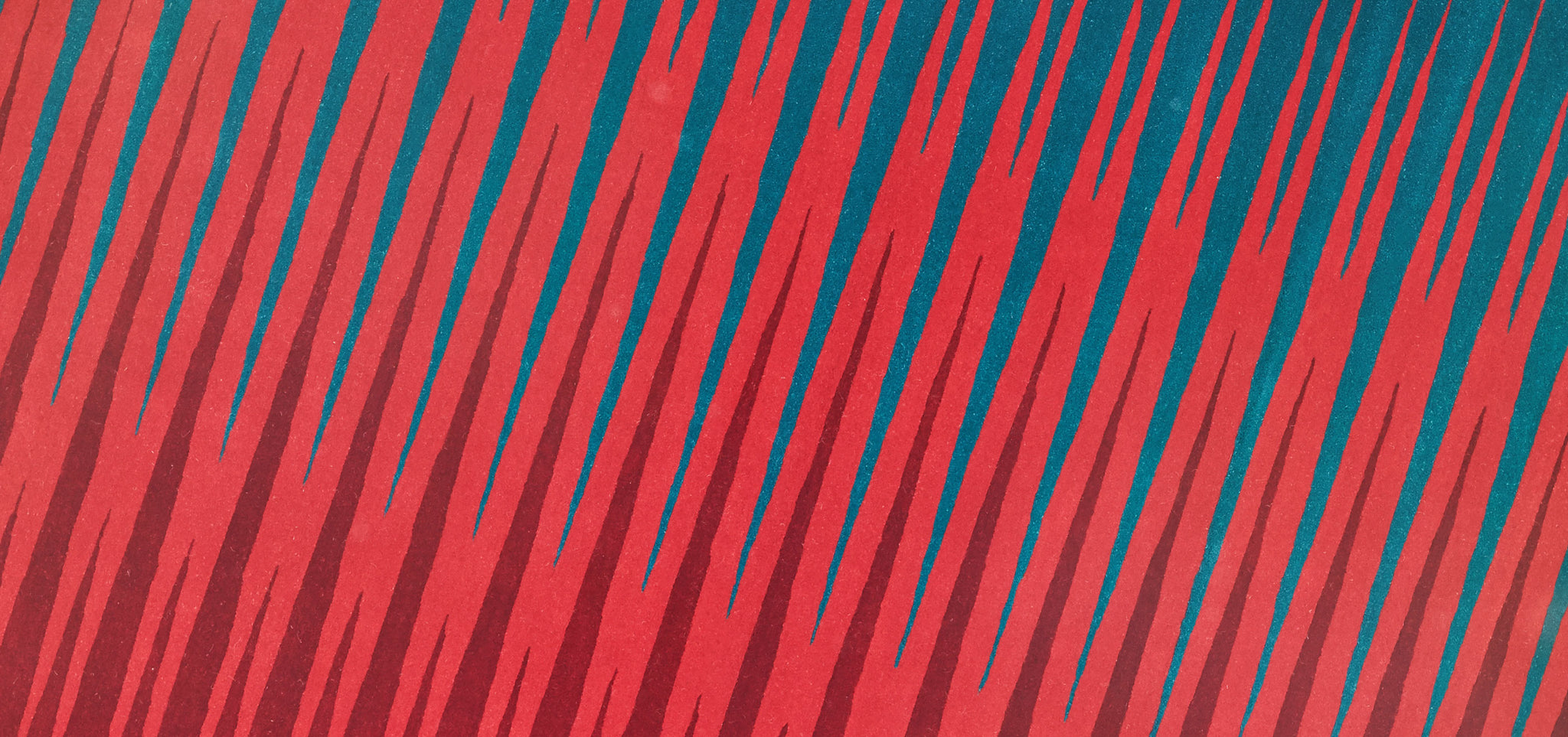 "When I'm designing a rug, I treat the format as my canvas to create a piece of functional art."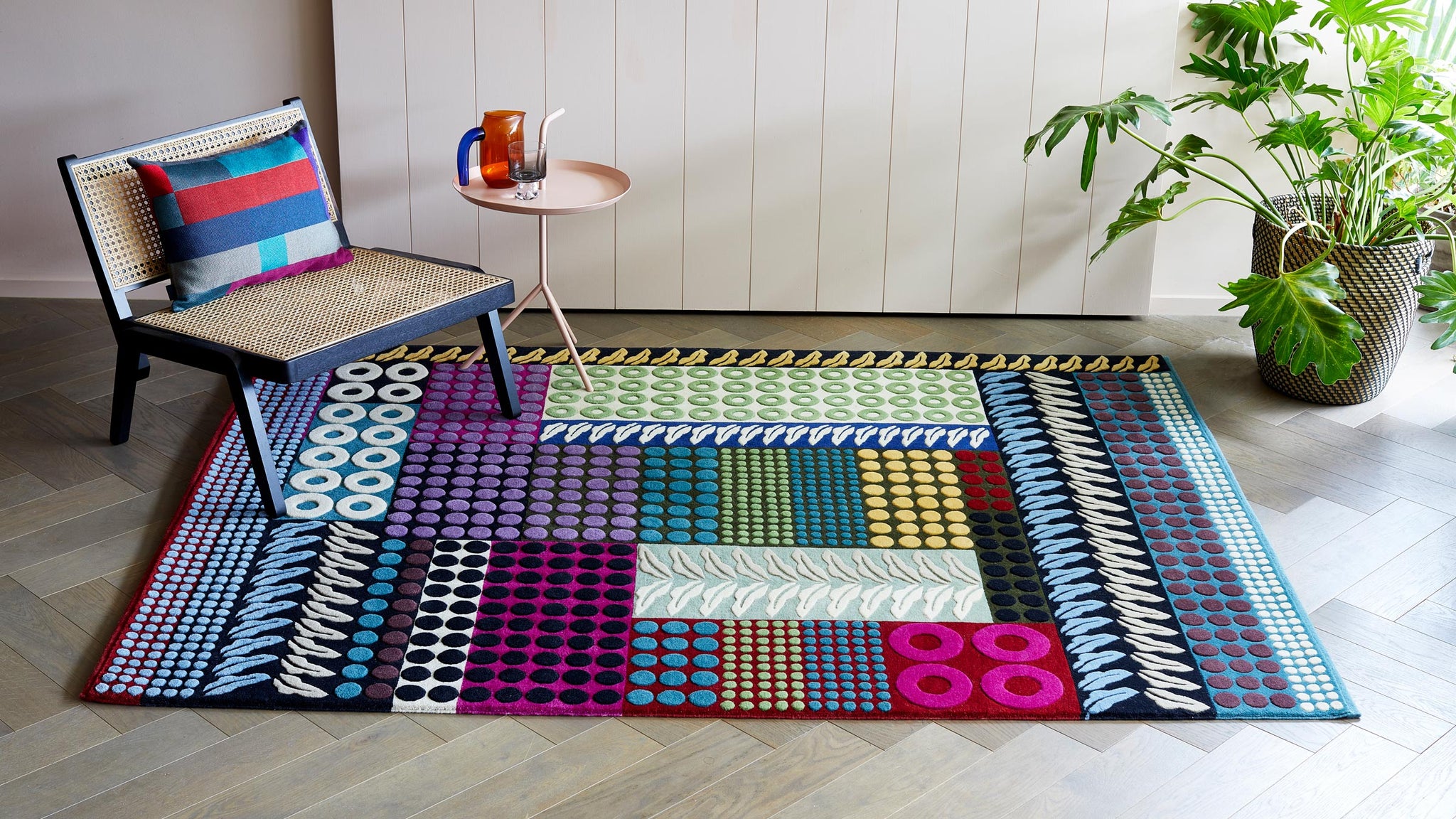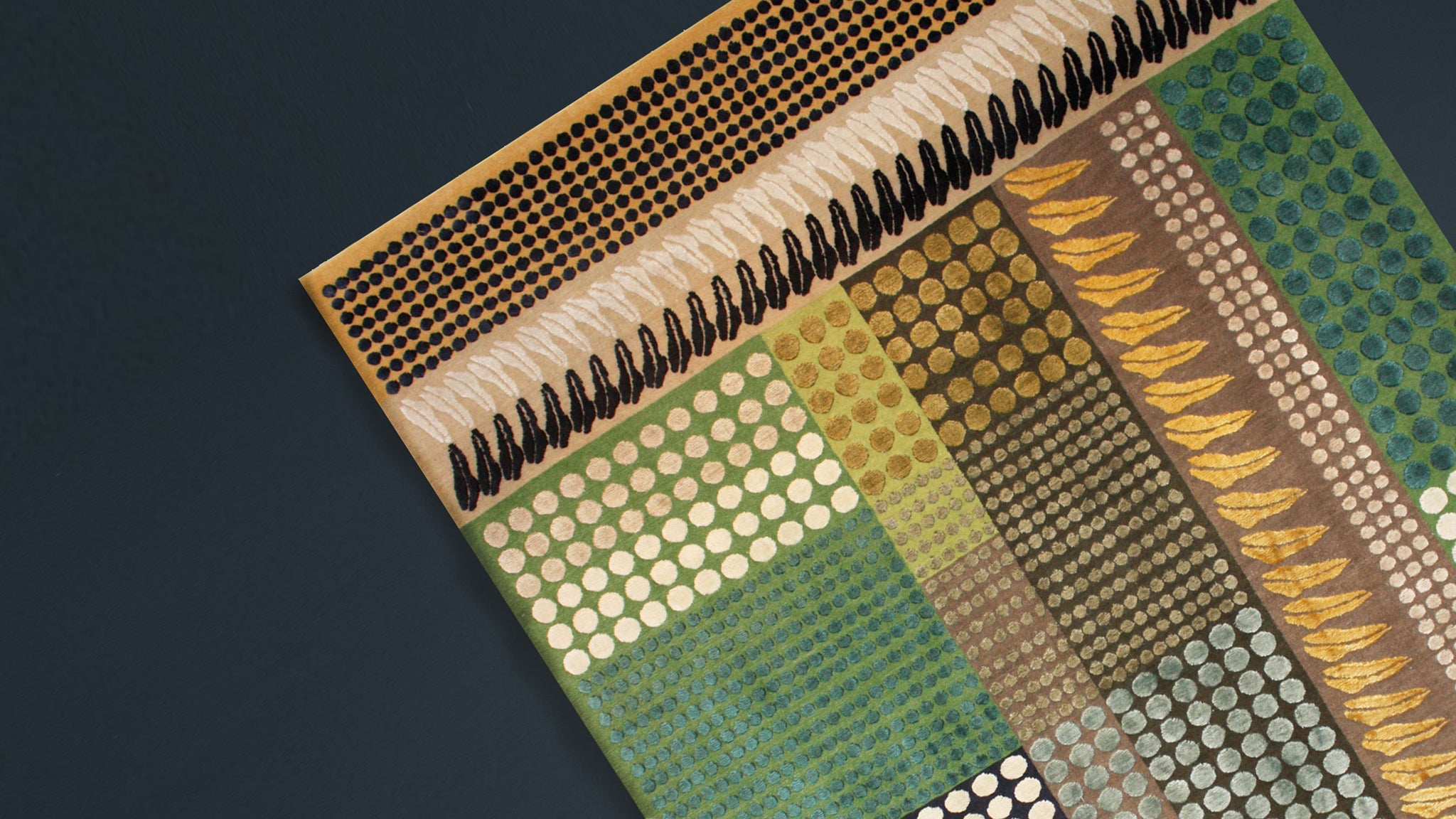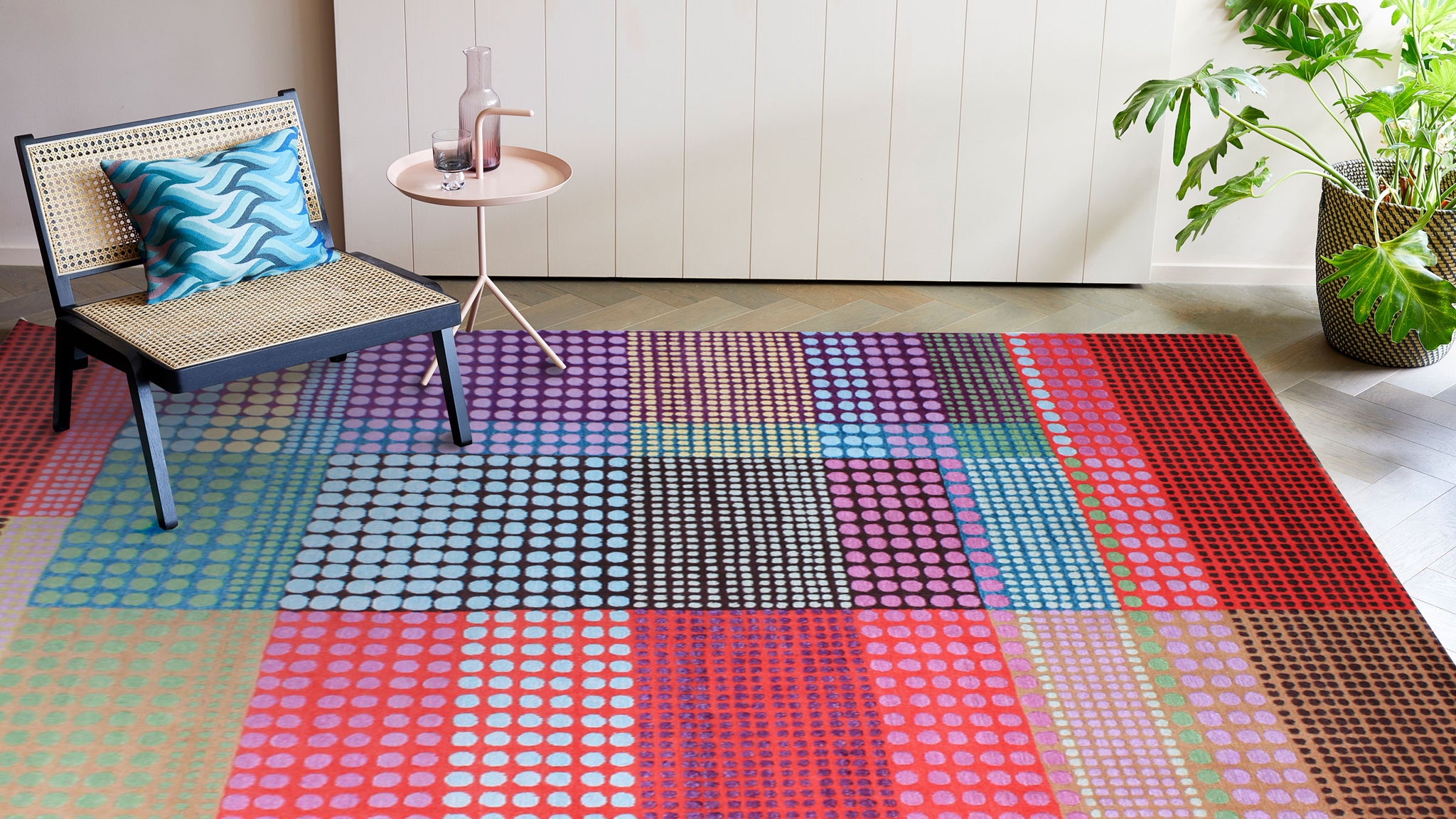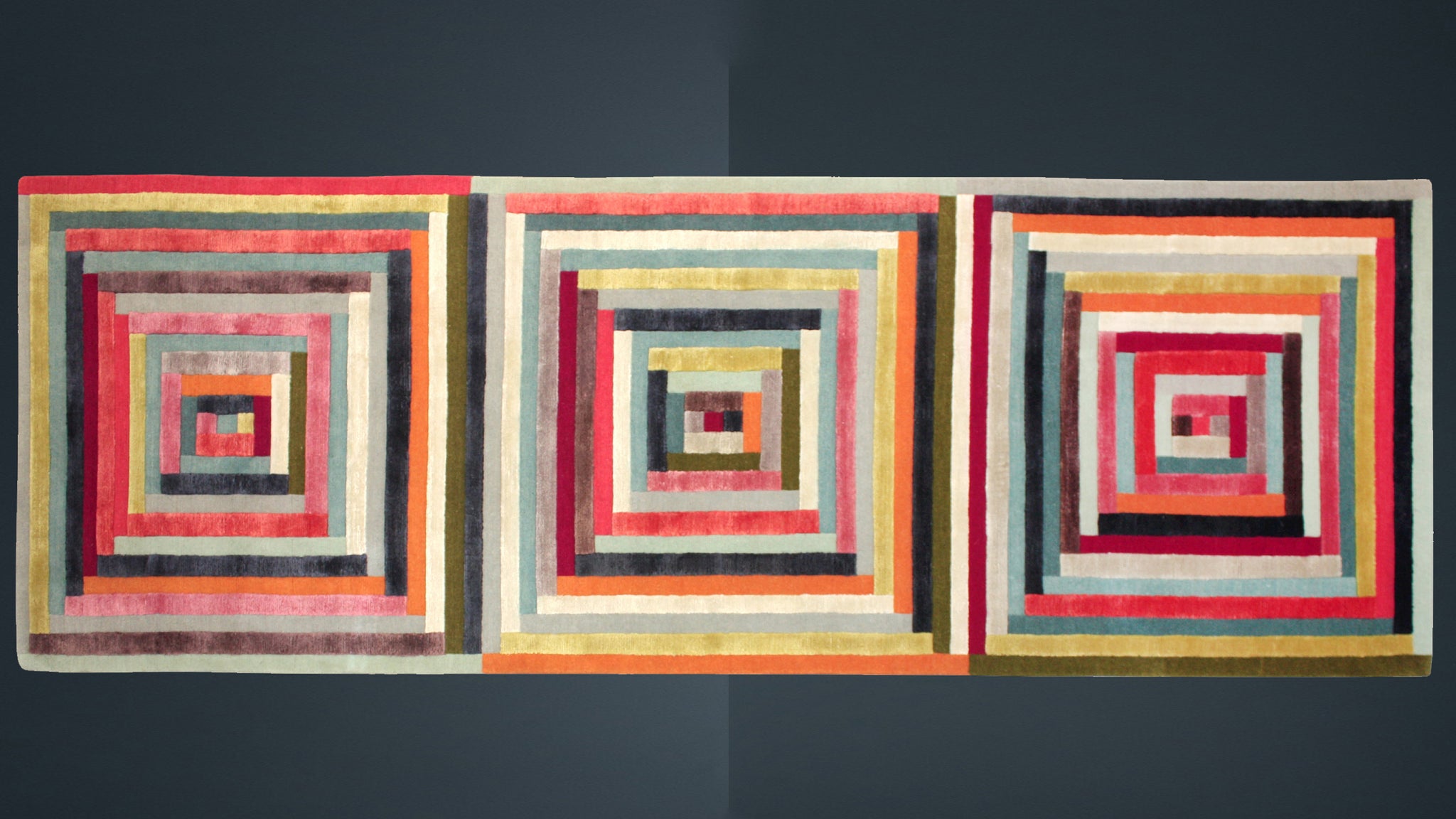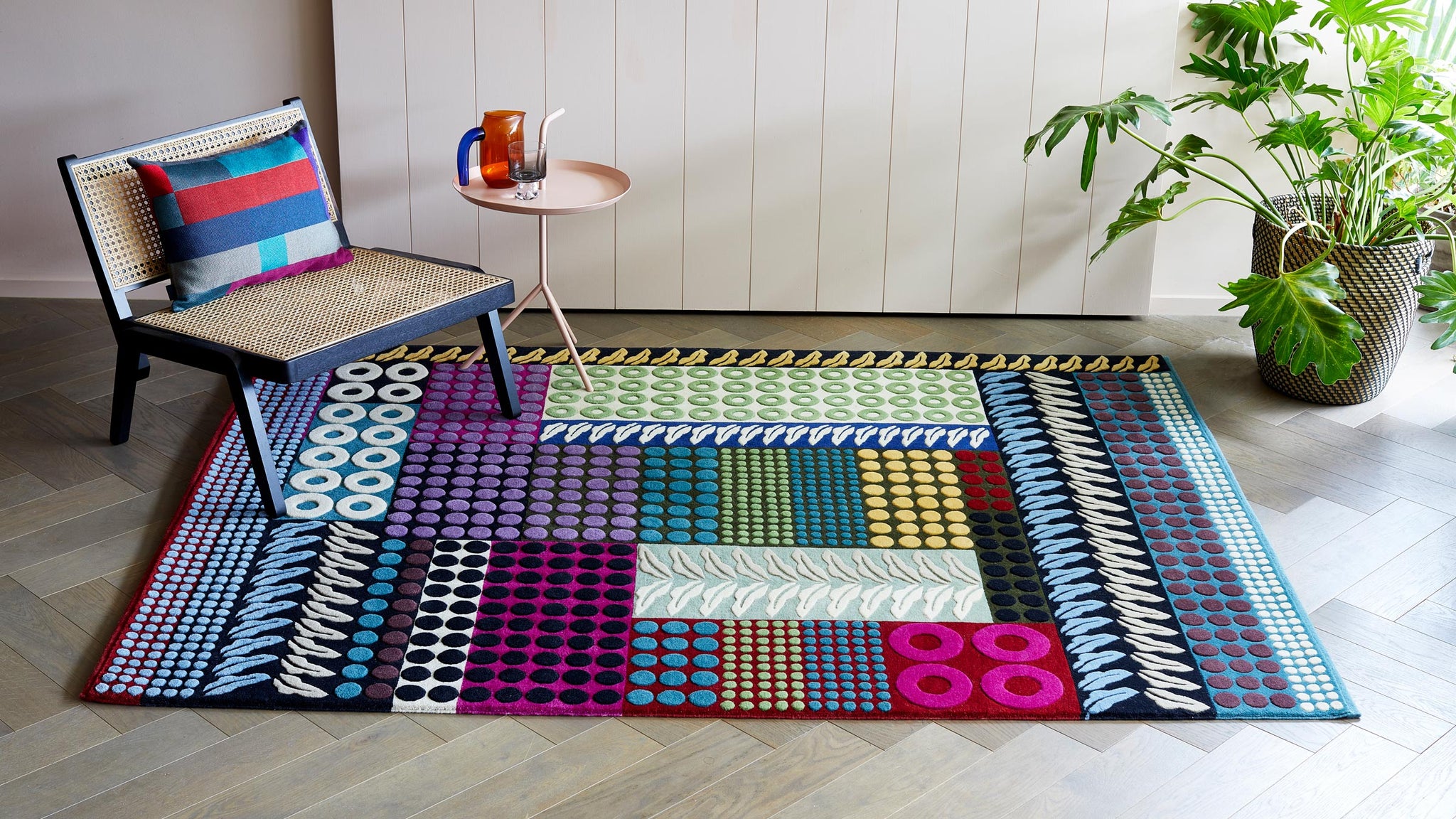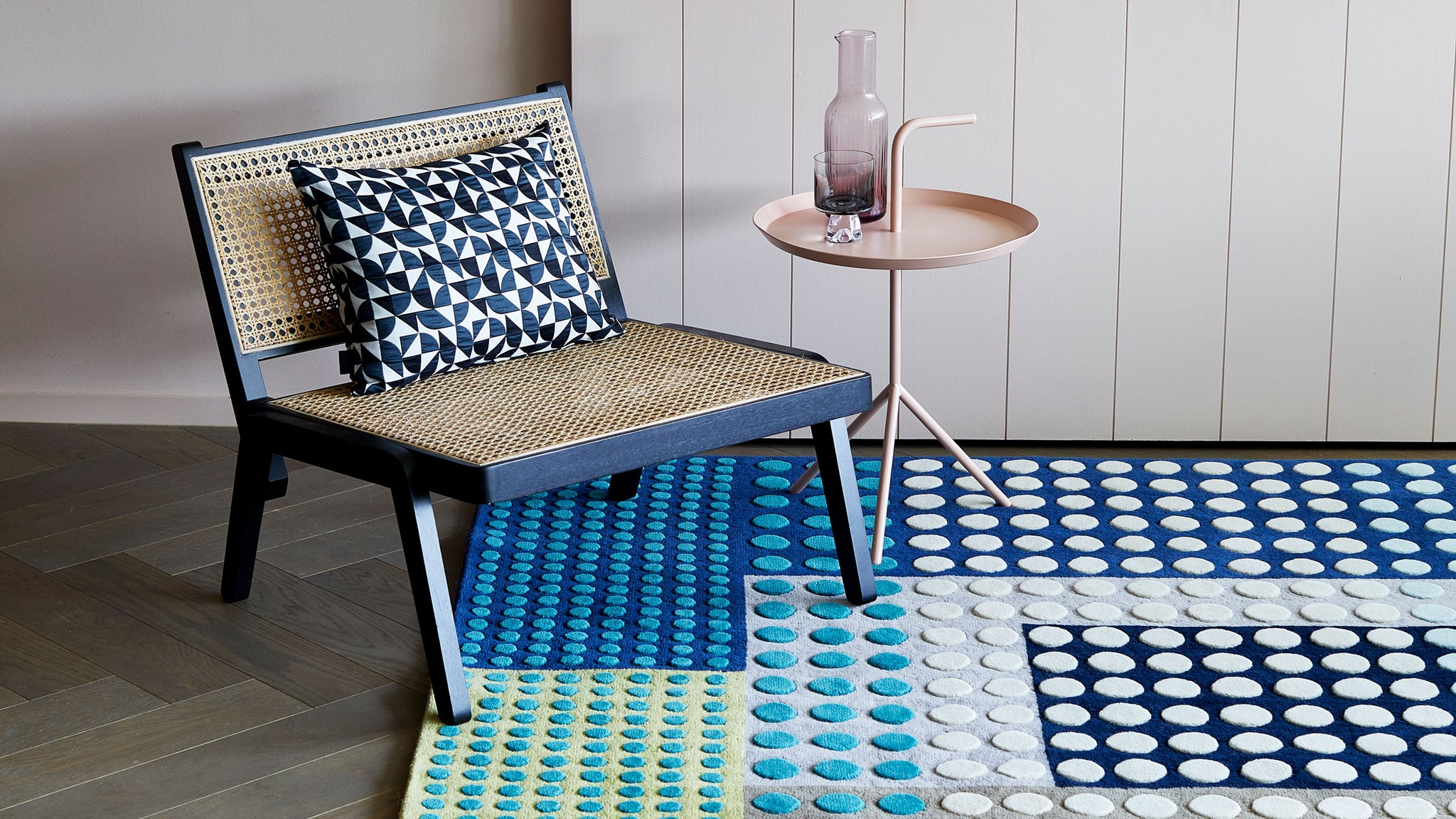 Hand Knotted Rug Designs
Hand knotted rugs are of the finest quality, expertly crafted with intricate design detail.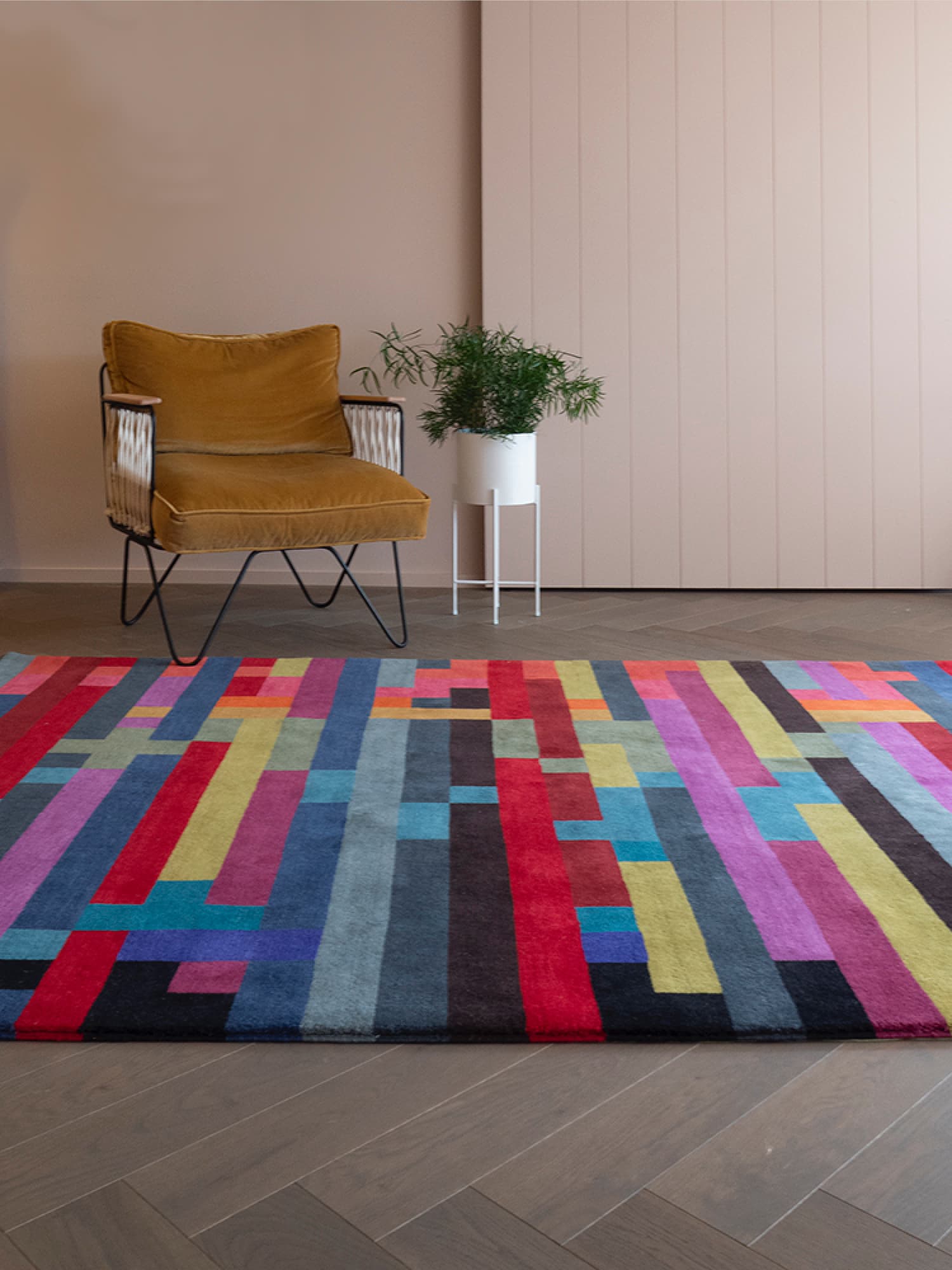 "Complex, precise designs; a Margo Selby rug requires the highest standards of workmanship."
Hand Knotted Rug Designs
Hand Knotted rugs are created to last a lifetime.
Hand Tufted Rug Designs
Luxurious pile, tightly packed yarn – these rugs are handmade on upright frames using a very precise technique.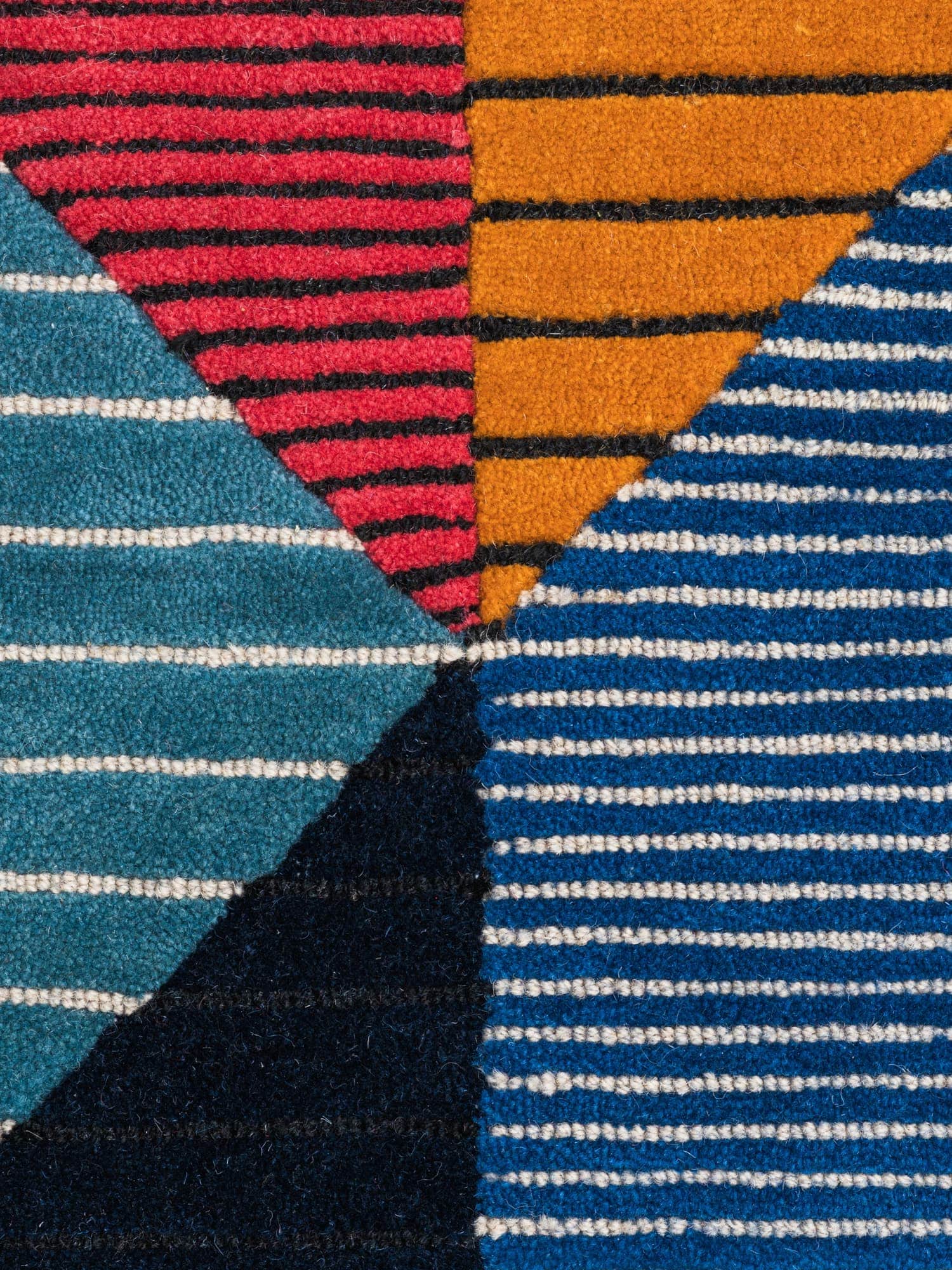 "Engaging and supporting traditional community weaving industries is a core-value of our design and production practice."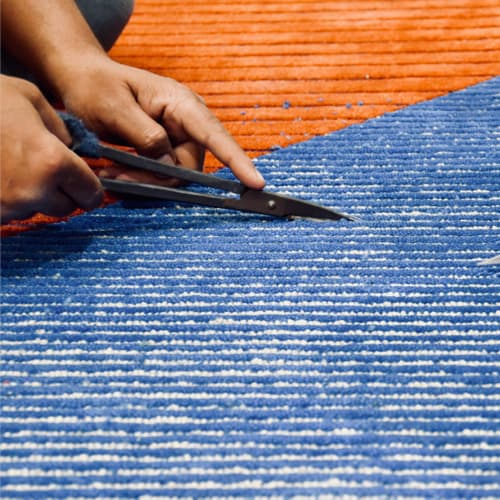 Hand Tufted Rug Designs
Features of this method are the density of pile and crispness of line, with optional varied pile heights hand-carved to create a 3-dimensional effect.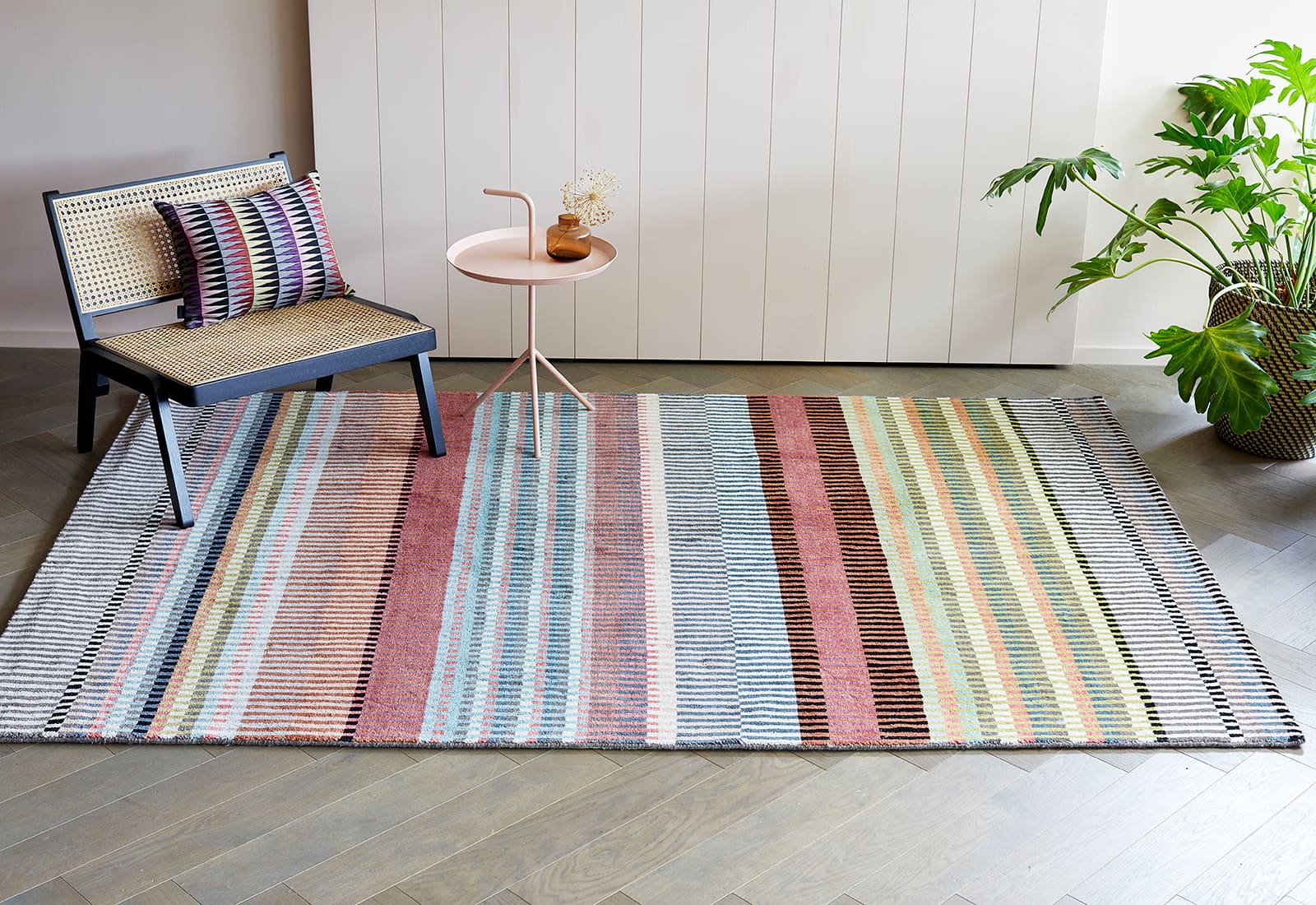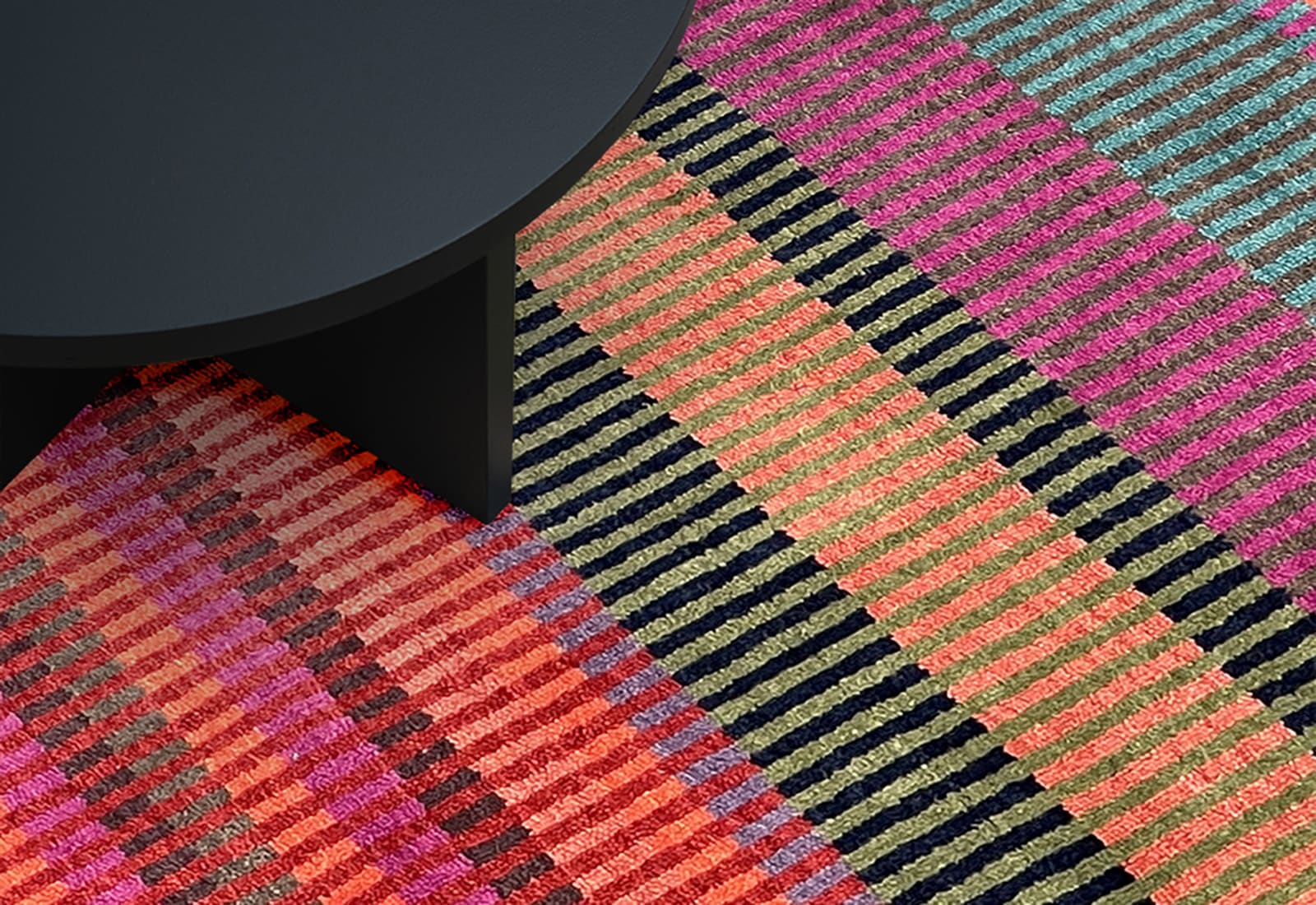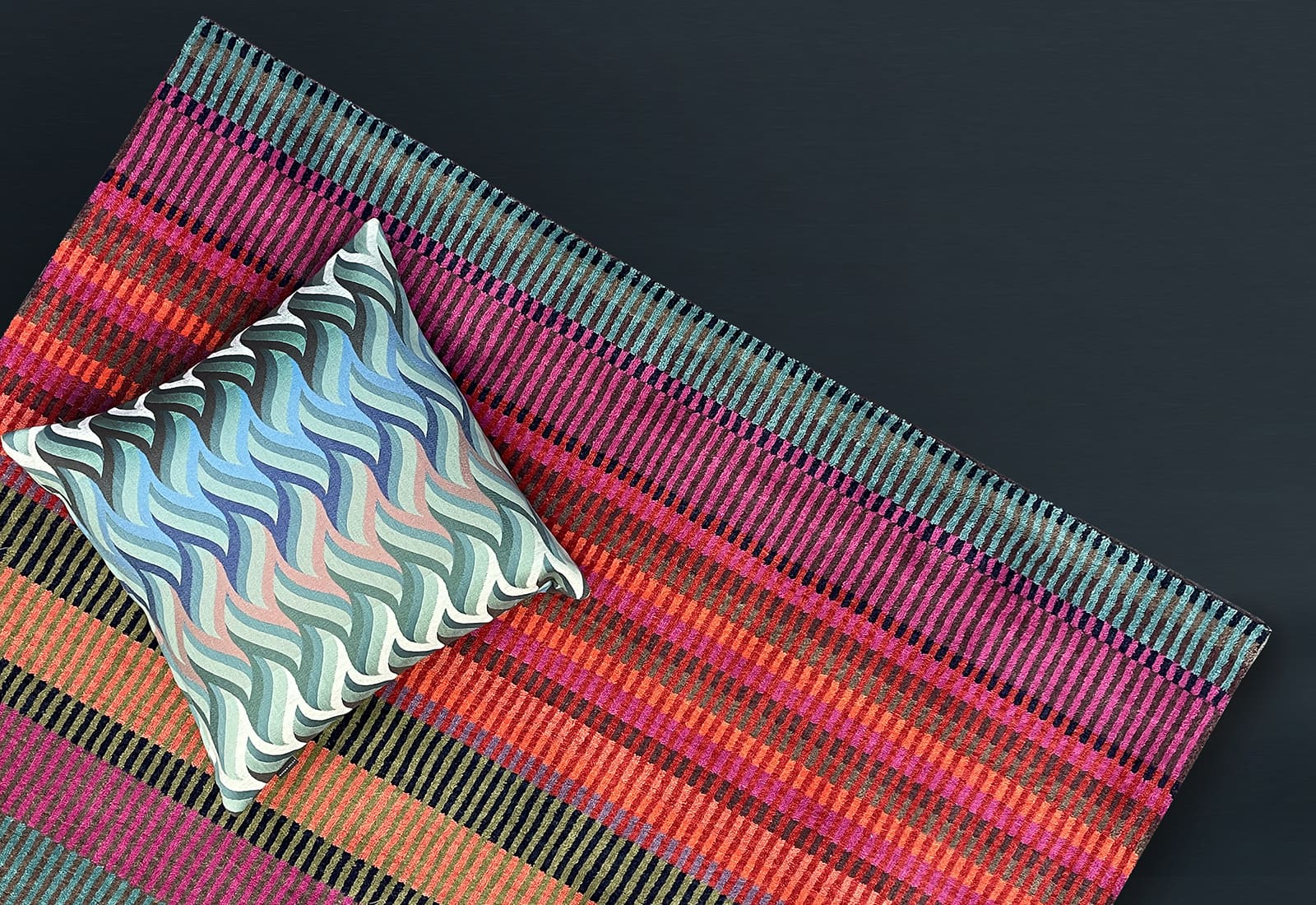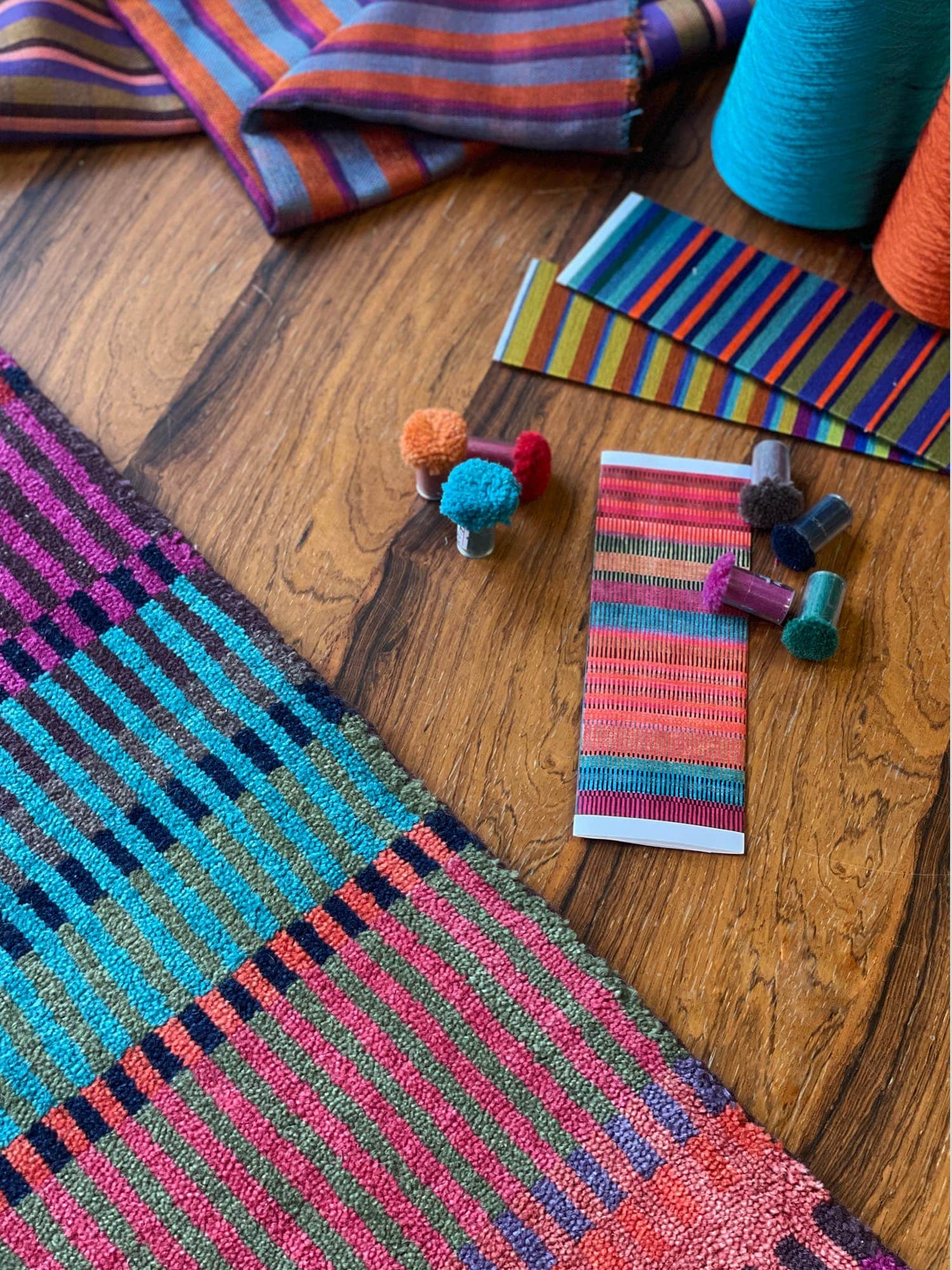 Technically complex designs achieved with 12 harmonious colours.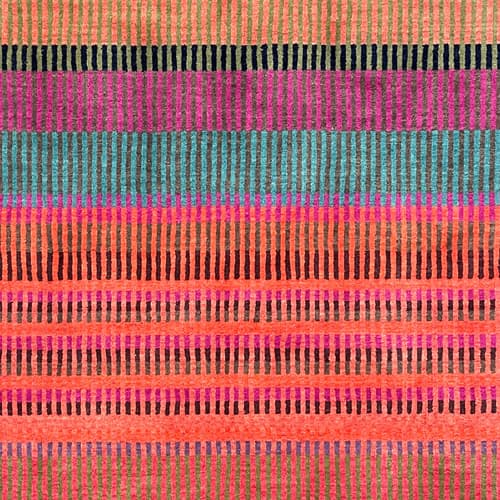 Flatweave Rug Designs
This is a traditional rug-making technique that results in a lighter-weight, practical and beautiful floor covering.
"Bold forms and colour combinations, realised in rich, warm materials"