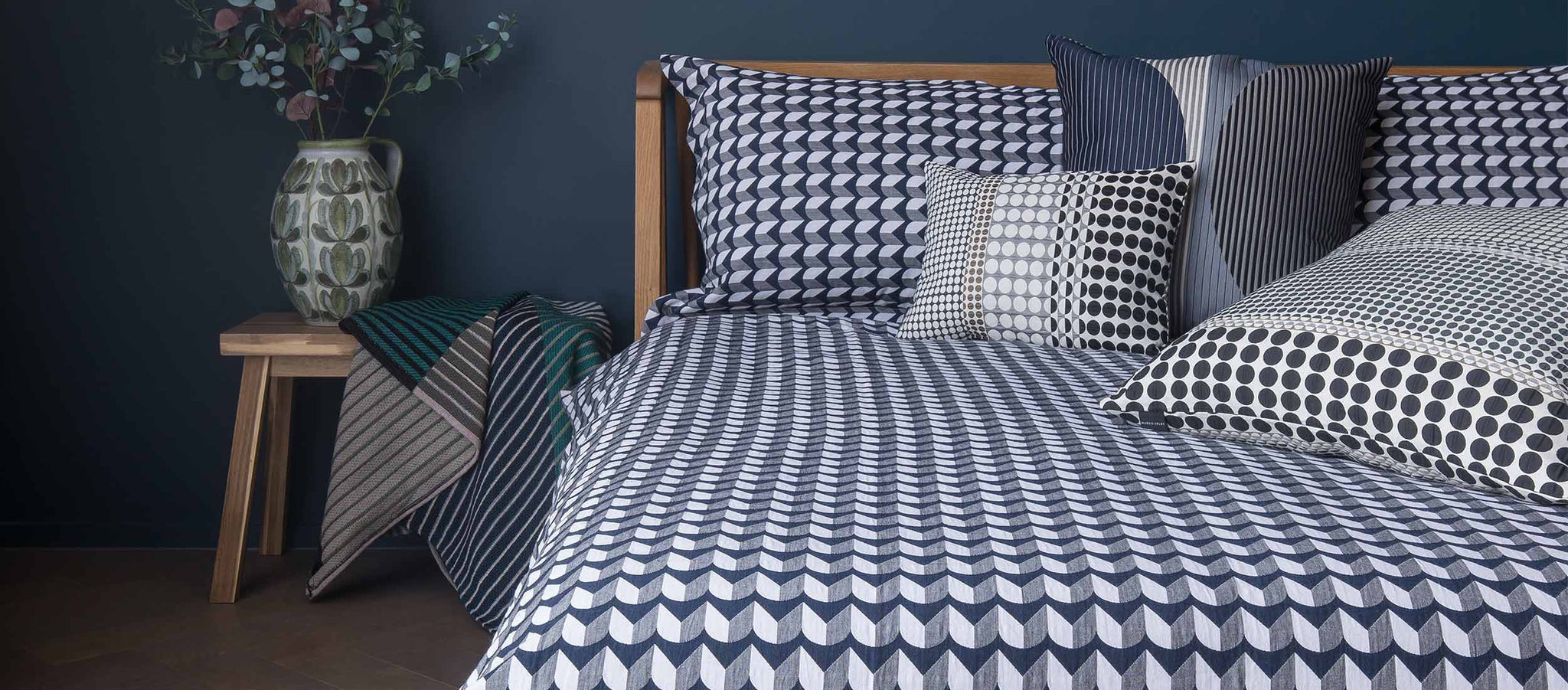 Bed Linen
Pattern and colour; expertly woven. 100% cotton.
The Margo Selby bed linen collection has an opulent woven texture, produced in a specialist mill selected for its craftsmanship in cloth. 

Colourful bed linen in unique patterns. 
Margo Selby is a renowned British textile artist and designer. Her design philosophy is focused on pushing the boundaries of weaving to create contemporary stylish fabrics, accessories and interior products.

We aim to ship all our in-stock collection within 5 working days, and offer free UK shipping on orders over £100
Read more