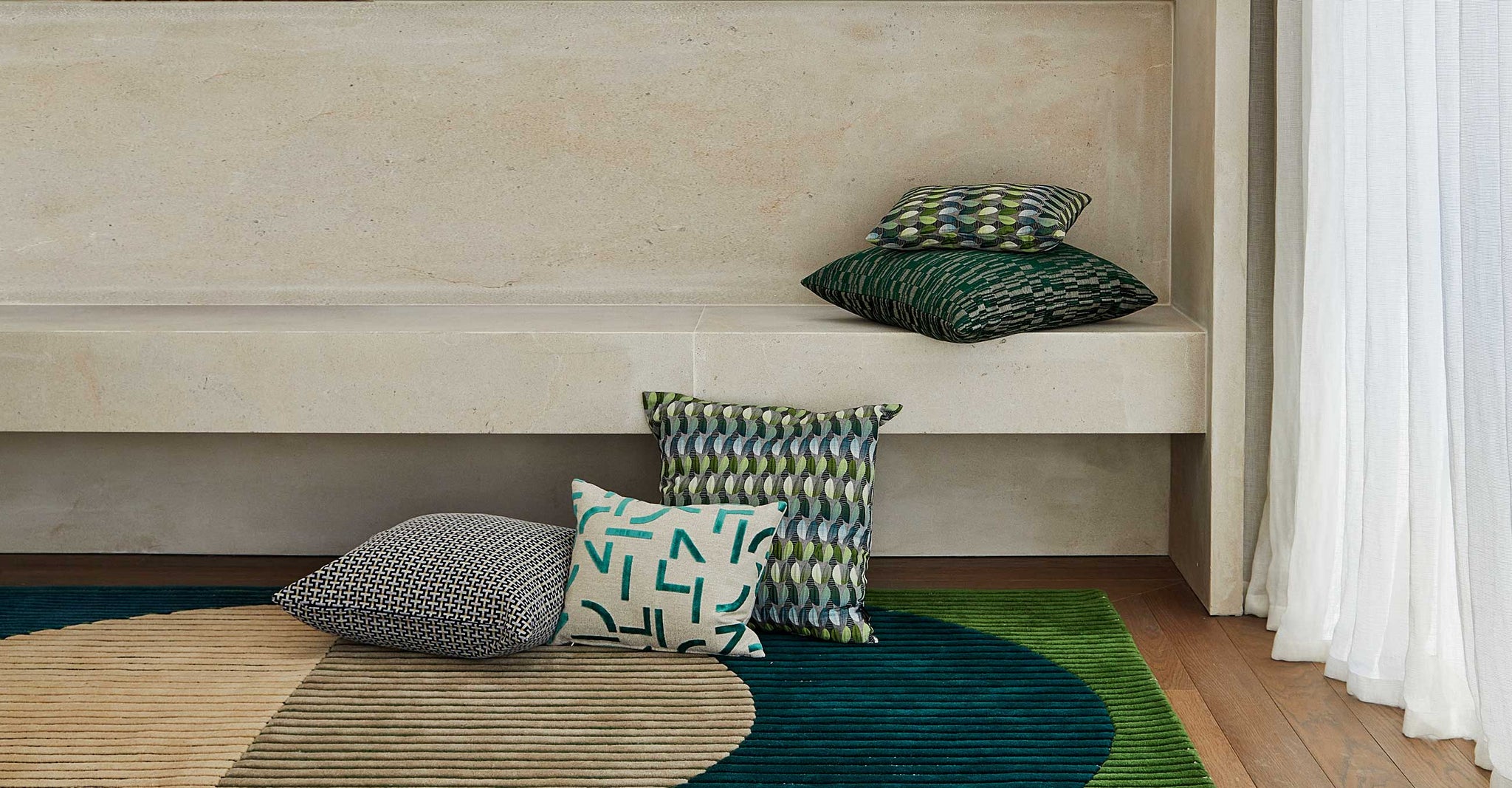 Cushions
The Margo Selby cushion collection is a celebration of colour, pattern and texture; they are a focal point in any interior.
Luxury fabrics are woven with intricate textures to produce each unique design.  
Our designer throw pillows feature bold designs composed from micro and macro motifs inspired by a wide range of influences including indigenous textiles, quilting, architectural forms, and structural typography.
Margo Selby is a renowned British textile artist and designer. Her design philosophy is focused on pushing the boundaries of weaving to create contemporary stylish fabrics, accessories and interior products.
We aim to ship all our in-stock collection within 5 working days, and offer free UK shipping on orders over £100
Read more